Caption Goes Here
ALL YOU CAN EAT BUFFET
Hours
LUNCH BUFFET | $13.99
MON-FRI 11AM-3PM, SAT 11AM-2PM
SOUTHERN COMFORT BUFFET | $19.99
MON-WED 4PM-8PM
ALL YOU CAN EAT 

CRAWFISH BUFFET | $24.99
THURS 4PM-9PM
ALL YOU CAN EAT SEAFOOD BUFFET $32.99
FRIDAY 4PM-10PM & SATURDAY 3PM-10PM
ALL YOU CAN EAT
SURF & TURF BUFFET | $31.99
SUNDAY ALL DAY - 11AM-9PM
BUFFET-TO-GO:
LUNCH OR DINNER
Call 1-800-627-0777
for more information
best casino buffet in biloxi
With more action than ever before, Boomtown Casino Buffet in Biloxi, MS features signature dishes prepared right before your eyes at action stations including fresh hot and cold seafood, open air charbroiler, Asian California wok, stone deck wood burning pizza oven, hand breaded fryer, mesquite smoker and carvery, soup and salad bar, fresh baked bread bar and complimentary non-alcoholic beverages. Plus, Boomtown Casino Buffet is serving more all you can eat seafood than ever before.
Don't forget to save room for our desserts, including: southern bread pudding, New York cheese cake, ice cream sundae bar, chocolate cake and so much more!
buffet SPECIALS
Specials 
Wild Bunch: Members 50+ Receive 1/2 OFF Monday & Wednesday Lunch Buffet

Military Members, Police, Fire, EMT, AMR:  Receive 20% OFF Every day!

Holiday
Holidays are subject to Holiday pricing and menu changes.
Caption Goes Here
Weekly Buffet Specials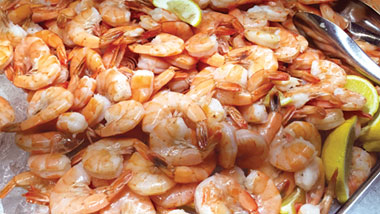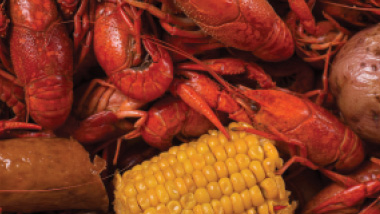 Caption Goes Here
Buffet To Go
Skip the Line and Get Your Buffet To Go
Skip the lines and take your meal to go! Now your favorite Boomtown Buffet Lunch or Dinner items are available for carryout!
Lunch Mon-Sat - $13.99
All Dinner/Sunday - $16.99

Holidays - $19.99

Excludes crab and lobster. Lids must close.

Caption Goes Here
Surf and Turf Buffet
every sunday | $31.99
FEATURING: 
Steamed whole lobster, char-grilled steaks, 
Jumbo boiled shrimp, whole fried fish, 
creamy crab lasagna, easy peel shrimp cocktail,
loaded baked potato bar, champagne Asparagus soup, award winning seafood gumbo and so much more!
Caption Goes Here
Father's Day lobster Buffet
Father's Day Lobster Buffet | sun, june 16 • 11am-9pm
$31.99 - All-You-Can-Eat Steamed Whole Lobster!
Featuring - 
Lobster & shrimp scampi, char-grilled NY strip steaks, 
whole fried sea trout, lobster & crab salad, loaded seafood steamer 
station w/ Jonah crab, beer steamed clams & boiled crawfish, 
baked potato bar, char-grilled fresh shucked corn, fresh boiled shrimp, 
loaded salad bar, champagne asparagus soup and so much more!  
Also, satisfy your sweet tooth with a slice of your favorite cake or pie 
made fresh daily in our bakery!